The federal government has issued new mortgage rules that will take effect for home buyers on January 1st 2018.
The Office of the Superintendent of Financial Institutions (OFSI) is the top regulator for the banking industry in Canada.  The new rules include a "stress test" for borrowers who have 20% or more down payment available on the purchase of a home.  Previously, only borrowers who had less than 20% down had to be stress tested.
The difference between the two types of borrowers is that those with less than 20% down payment are required to insure their mortgages.  The beneficiary is the mortgage lender who is protected should the borrower fail to pay back the mortgage loan. Borrowers in this instance obtain mortgage insurance from Canada Mortgage and Housing Corporation, Genworth Financial or some other mortgage insurer.
Come January 1st, borrowers with 20% or more who do not require mortgage insurance will also have to be stress tested.  What exactly does that mean? It means that borrowers must ensure that they could withstand higher interest rates than those currently available.
Under the new guidelines, federally regulated financial institutions will use their contractual mortgage rate plus 2 percent or the five-year benchmark rate published by the Bank of Canada – whichever is greater.
Over the past couple of years, Canadian real estate markets have experienced a wave of home sales.  Low interest rates helped to fuel the markets.  Resulting low inventory of homes, in accordance with the economic law of supply and demand, forced bidding wars and higher prices. Hence the government's new rules were intended to cool the market and ensure borrowers didn't become over-extended when interest rates rose.
There were other considerations as well such as record Canadian household debt and ballooning home prices in Toronto, Vancouver and Montreal.  The OFSI is also ensuring the soundness and safety of the banks.
At this point, provincially regulated credit unions and private lenders, as opposed to federally regulated banks, aren't required to apply the stress test to uninsured borrowers who have that 20% or more down payment.
By way of example, if the pre-January contract mortgage rate offered by a bank to an uninsured borrower (20%) down payment) is 3.39% for a 5-year fixed term, someone with $100,000 income would qualify for a $575,000 mortgage. If the Bank of Canada benchmark rate of 4.89% is used, the borrower would qualify for only $500,000 mortgage value.
After January 1st, the qualifying rates for the same uninsured home buyer with $100,000 income and 20% down payment switch from the previous formula. Post January 1st, the example becomes:  3.39% plus 2.0% = 5.39% yields approximately $475,000 in mortgage value. The benchmark rate at 4.89% would yield a $500,000 mortgage value.  The lender must use the greater qualifying rate and the home buyer will only be able to contract the smaller mortgage value of $475,000.
The positive news especially for home buyers is that there may be downward pressure on house pricing. Increased home supply in the market place will also give buyers more choices.  Affordability may very well improve and home owners will be able to afford their homes should interest rates continue to rise.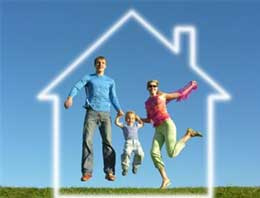 Generally speaking, full mortgage applications that are approved prior to January 1st, 2018 will be honored at the existing rate, unless there are changes to the application such as an increase to the mortgage amount.  In that case, the new rules will apply. Straight renewals of mortgages also should not be impacted unless the borrower refinances the amount or transfers to another financial institution.
Once buyers become fully aware of the new mortgage rules, there may very well be a surge in home sales prior to January 1st, 2018. After that date a lull in home sales may occur.  As mentioned earlier, provincially regulated credit unions and private lenders are not required to follow the federal mortgage rules.  It may be advantages for some buyers who would not pass the stress test with a federally regulated bank, to seek mortgage approval with a credit union or other.
If you are thinking about buying or selling a home and need "rock solid real estate service" call Brian Lewis, Broker, Sutton Group About Town Realty Inc., Brokerage, 905.681.7900.